A variety of out-of-print titles from the back catalogue. These releases were originally issued on CD-R or cassette and generally original from our former life in indie-rock. Contrary to our spiel regarding submissions on our about page requesting "punk-pop" or "garage-rock" bands steer well clear of us, below is mostly just that. Also "singer-songwriters" or some combination.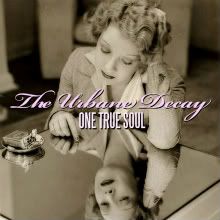 The Urbane Decay : One True Soul (+ out-takes) (2009)

Possibly The Urbane Decay's swan-song, possibly not. One True Soul tells the story of losing love, internet dating and finding love again. Included with this download is an 8-song EP of out-takes from the sessions—songs that seemed "too personal and revealing" at the time or didn't fit with the developing theme.
Original album: Things Always Get Weird / Chinese Astrology / Let's Take It Slow / Broken Machines / You Said You Would Call / Widowed Wives / I Just Don't Feel It / I'm Done with Crazy / One True Soul / Western Polytecnic
Out-takes: The Dreams We Never Could Achieve / We Listened to The Cure / Broken Wings / Is This Magic? / The I in Issues / All People Are Bastards / American Blue Jeans / The Having and The Wanting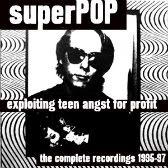 superPOP – Exploiting Teen Angst for Profit (Complete Recordings 1995-1997)
Everything recorded by indie-noisesters superPOP between the years 1995-1997. A total of 31 tracks of power/noise/punk-pop with a vaguely proto-emo edge and, at times, a too obvious love of The Pixies. Includes the 110% Fun album (plus digital booklet), the unfinished Exploiting Teen Angst For Profit sessions in their entirety and an expanded version of the Lost Tapes compilation.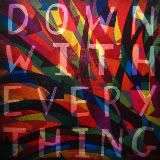 Down With Everything – Time Shifts (2006)
An Introduction to Sequentialist Gods and Harbour Cities - 3:01
Time Shifts - 2:55
Focus (while) - 1:14
Positions - 0:51
The Sun - 3:00
Mountains - 0:55
Third release by Down With Everything. Slightly abstract lo-fi noise-pop. Abrasive as hell and pretty as fuck. DWE is related to the bands Everything for Everyone, The Clap and Everything is Geometry.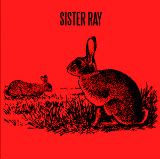 Sister Ray – Sister Ray (2007)
Hand – 4:29
Bog – 7:37
Death – 10:52
Snow – 11:15
Slow, sleepy blend of trip-hop, shoegaze and psychedelic rock. Creepy guitar, etherial vocals, brief song titles.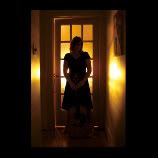 Nicole Gauthier – Abandonment (2008)
Haunted with naked honesty, Abandonment is the debut album from Toronto singer/songwriter Nicole Gauthier. With one foot in the confessional folk puddle, a toe in a tub of acid folk and an ankle in a river of roots/americana, Nicole weaves 14 songs out of the threads of love, loss, death and renewal. It took eight long hard years of family deaths (including the suicide of her brother, "Perpetual Winter") and heartbreak ("Again"; "40″; "An Ocean Away") for Nicole to write Abandonment. The result is worth the labour as its punch-in-the-gut realism makes the "confessional" songs of others seem like mere sugar-coated fairytales.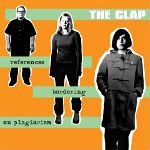 The Clap – References Border On Plagiarism (2005)
Millennial dance-punk/indie-pop.
1. with love and squalor
2. all the white belts in the world couldn't make you attractive
3. as luck would have it
4. milk and strawberries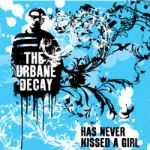 The Urbane Decay – Has Never Kissed A Girl (2007)
traffic 2:18  / giving up on you 3:01 / never kiss the girls 3:01 / that's why they call it a crush 3:04 / boy + girl = trouble 1:50 /  i can drive myself home 1:44 / i need you to send me an email 2:54 / all summer crush 2:09 / overdose 1:48 / in the bathroom at the gay bar 3:21 / 11. do the fade 2:23
Ironic, maudlin indie-rock concept album about a doomed crush.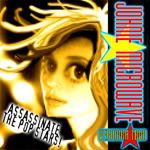 Johnie Microwave – Assassinate The Pop Stars! (2003)
Featuring Veronika Tron. Computer-voiced electro-pop.
1. Back 2 The Future
2. Technology Is Killing Love
3. Berlin Boys, Berlin Girls
4. You Want My Gadget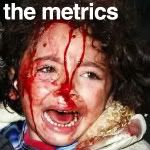 The Metrics – The Metrics (2010)
1. A Weed By Any Other Name Would Smell As Sweet
2. 11:11
Somewhere between free-jazz, electronic noise jams and punk-dub, this is where weirdo drone meets Shinto ritual and a spliff.